Welcome to A Better Way Farm!
Click on items on our menu bar to view information about
events
,
raw milk
,
tours & classes
,
goat sales
and
articles about goat health and care.
A Better Way ® is a small micro-dairy located in the central Virginia area in Charlottesville, VA offering raw goats milk herdshares, baby goat cuddle sessions, our version of baby goat yoga
(see our Tours & Classes tab here)
, and goat sales. We are committed to getting back to basics. We manage our land utilizing sustainable farming practices that are in harmony with nature. We raise happy goats in a natural setting and in harmony with their surroundings. Happy goats make sweet, delicious milk! We offer
herdshares
so customers can get sweet delicious fresh milk strait from the farm! We are located near the beautiful Blue Ridge Mountains and close enough to the northern Virginia area to make a day trip out to visit!
Tours, Workshops and classes
Come to one of our "All About Goats" tours! We visit with these adorable creatures and learn all about them! We also offer baby goat cuddle sessions, visit with the goats and our version of baby goat yoga during kidding season. Check out our "Tours & Classes" tab for tour and class schedule! :)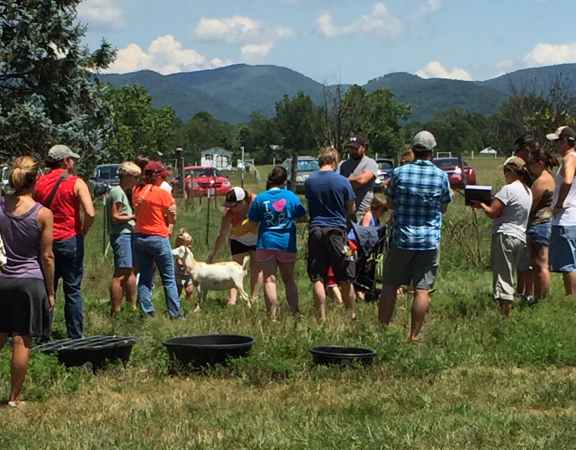 I live on the side of a mountain with 65 goats and 4 dogs. I make 100% of my living from my homestead. My purpose is to "Inspire, Encourage & Empower".




Read more about my story here....
Top Posts