Welcome to A Better Way® Farm!
We are nationally recognized breeders of nationally competitive ADGA registered Better Wayz Nigerian Dwarf goats. We focus on raising happy, healthy goats that excel in body structure and milk production. We are located in the Central Virginia area, in Charlottesville, VA. Use the menu bar to view our beautiful herd and to see upcoming kids for sale (breeding schedule link). :)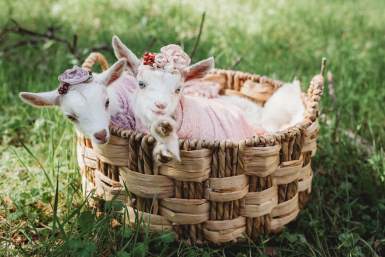 I live on the side of a mountain with 65 goats and 4 dogs. I make 100% of my living from my homestead. My purpose is to "Inspire, Encourage & Empower".




Read more about my story here....
Top Posts