Groups
/Private Tours & Classes/Public Tours & Classes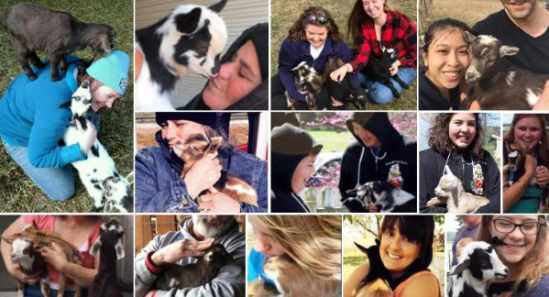 ***2019 Baby Goat Cuddle***
***Baby Goat Cuddling***
Starting in January, we will have lots of new babies on the farm. These events are so much fun! Come put some sweet loving on some precious, adorable baby goats!!! These are very casual events where you get to come play and love on sweet babies.
***Ages***
This event is appropriate for all ages as long as children are able to understand that we can not chase which scares the babies. We need to be sweet, gentle and calm with the babies. :) These little guys are new to the world and are still trying to figure out what is safe. Its in their instincts to be scared when something is chasing it. Babies love to be loved on, but chasing them scares them, loses their trust, and then they just run away and won't come back. It also teaches the babies not to trust people and makes the goats less friendly. We so enjoy having children here sharing in the love of baby goats, so a little prep before coming explaining to the kids really goes a long way in making for a wonderful experience for everyone. :)
***Update!!!! For 2019, due to not having consisently available help (need more than one guide for large groups), we will have no large group/public events BUT you can STILL schedule a private session for your family or small group! :) That way I personally can manage each session. :) It is possible I may be "busy" with a kidding (birthing) during your session, but how cool is that to watch and experience!?!? Your experience is sure to be great, really, no matter what is going on! Baby goats are just awesome! Cost is $50 and is sure to be a fabulous experience!

Private cuddle sessions available starting Friday, January 11! We will have brand new newborns by then and many more to come! :)
You
MUST
schedule in advance via email or text
(click HERE for contact info)
. If I have slots open, sometimes I can accomodate last minute scheduling so send a text and see what I have available! I do often have multiple slots scheduled for the day, or other things (like errands) I have planned around your scheduled time slot, so please do everything possible to be on time for your session and if you will be late, please send a text so I can attempt to adjust my schedule accordingly. Sometimes your slot can not be held if you are going to be very late (I've had people show up 45 minutes late, with other people scheduled right after them)
**Ice or more than an inch of snow cancels the event** (text if you're not sure)*** Roads may be clear, but the farm driveway may not be
-----------------------------------------------------------------------------------------
Private Sessions
Want to visit the farm at a time that works best for YOU? We are happy to schedule private sessions most any day of the week (based on availability). Setup a private session to do ONE of the following:
- Spend a leisurely hour interacting with the goats
- Come for a private "All About Goats" session where you will learn all about goats, their biology, behaviors and care
- Learn how to get setup, run and read your own fecal results
- Learn how to make cold process soap (extra fee applies, see below)
- Learn the basics of cheese making (extra fee applies, see below)
- Learn specific things like hoof trimming, milking practices ...etc
- Basically, if its something you want to experience or learn, email us and we can discuss further!
Cost
- All private sessions are $50. They last one hour. We can usually setup two private sessions back to back for a 2 hour session ($100) if there is a lot you want to cover during your visit.
Contact us
via email to schedule your private session.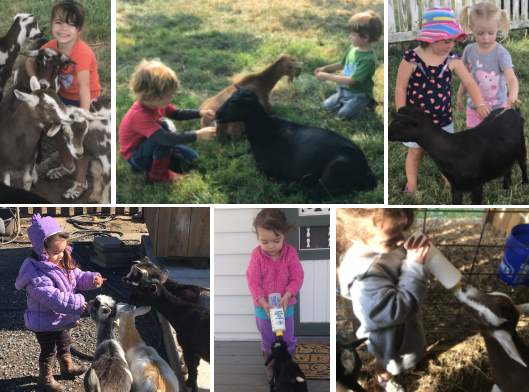 Public Classes/Workshops/Events
***ALL ABOUT GOATS***
***meet & learn about these facinating creatures! ***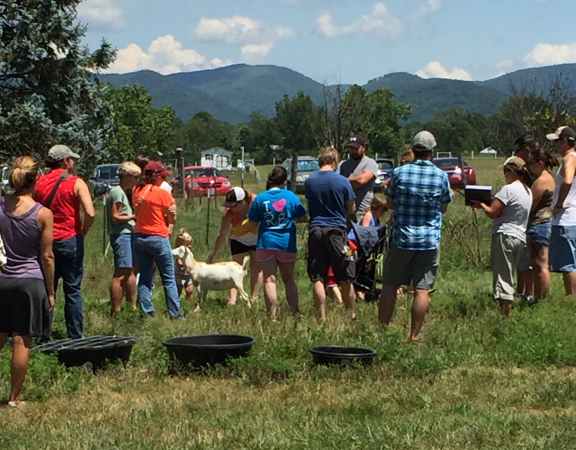 In this class we will meet the goats and learn "All About Goats"! We go from the basics to more advanced facts! Its a lot of fun and great for all ages! This is a great session for folks interested in beginning with goats, but also just fun if you want to just come experience some sweet goat lovin'! ;) This session is similar to our cuddle events but is held when we may not have tiny babies around. Still lots of sweet little goats to love on though!
Cost - **Only doing private sessions now, $50 for up to 5 people. RSVP to reserve your spot!Please RSVP
to any of these tours with a simple email or text
(click HERE for contact info)
. I like to have an idea of how many people to expect and open up a second session if a lot of people RSVP for one.
Tours start promptly so please plan accordingly to be on time.


***Soap Making***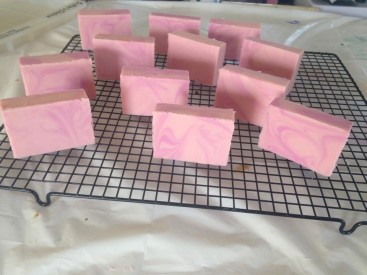 **This class can be scheduled for individuals or a group up to 12**
For individuals, you will get to make your own soap with side by side instruction. You bring your whole batch home so you need to bring your own mold (ask for suggestion as to which one to buy if you don't already have one). Cost $75
For groups, its a soap demonstration and each participant gets to bring home a bar or soap from the last class (its not ready to unmold within the class period). Cost depends on group size, email us for quote.

We will cover materials needed, safety considerations, and step through a cold process soap recipe making goats milk soap. This will be a friendly, casual atmosphere where dialogue and Q&A is welcome throughout the demonstration.
***Cheesemaking 101***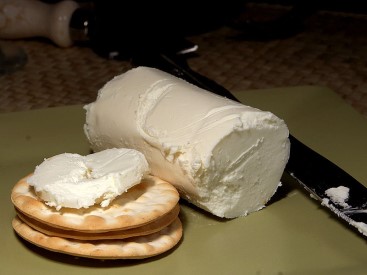 ***Can be scheduled for individuals or group of up to 8 people***
Cost is $96
In this workshop we will cover:
- Materials/equipment needed
- ingredients and cultures (will briefly touch on kefir and yougurt)
- Types of cheeses
- how to make two soft cheeses
- Q&A (this will be a friendly, casual, interactive workshop where we will have dialogue throughout and Q&A throughout. :)


We will make a batch of delicious ricotta that I guarantee will be the best ricotta you've ever tasted! ;) We will also step through the process of making chevre cheese and will sample our work! :) Participants will be limited to 8 to keep the quality of the learning atmosphere. :)